Our flagship inspection app is highly configurable and not constrained by industries. It is a powerful tool for managing any interaction that requires a questionnaire such as facility inspections, incident logging, security operations, property management, and more. It features advanced features such as image capture, signature capture and geolocation.

For the last 15 years, InspectNTrack has been a premier safety inspection app utilized by companies ranging from small business to Fortune 500. Department of Defense contractors love it for its advanced security features. InspectNTrack excels at management of barcoded moveable safety assets and associated category-based inspection question sets.
Simplify the Inspection Process

Intuitive & User Friendly




Mobile Inspection applications replace cluttered checklists & unorganized data storage with paperless inspections and digital reporting. Our applications are simple to setup and deploy into the field with android or iOS based apps.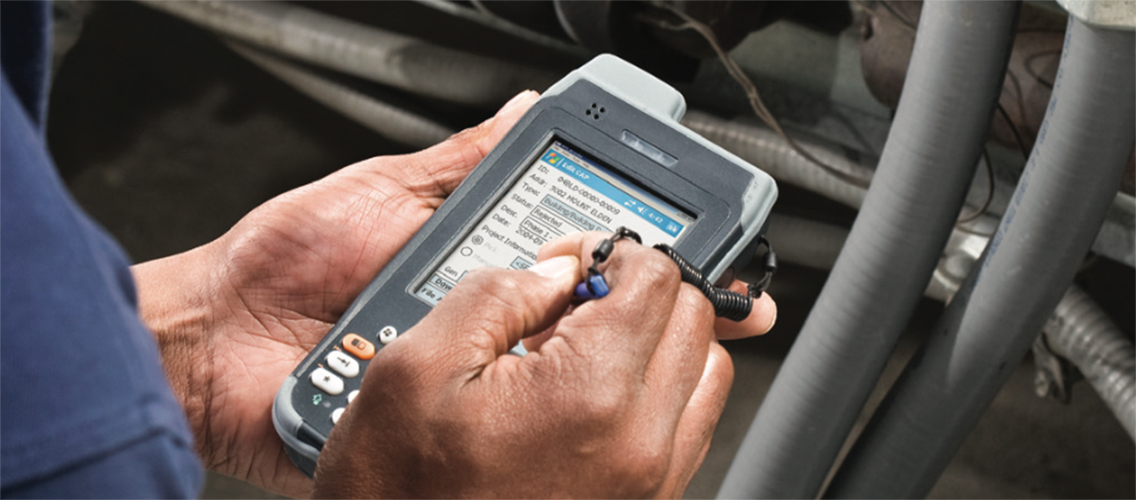 Compatible with Security and Safety Requirements
Our cloud based application deployment is fast, secure and preferred by most companies. For companies who require a higher level of security, on premise installations are available. Additionally, our applications are compatible with devices that conform to the requirements of intrinsically safe environments.
Realize the Benefits of Mobile Inspection

INCREASE EFFICIENCY,
ACCURACY AND CONSISTENCY
We make mobile inspections faster and easier to complete with consistent, guided questions. Mobile inspections eliminate data entry and reduce human error.

Ensure regulatory compliance with accurate, certifiable inspections. Pre-schedule and assign inspections years in advance so that an inspection is never missed.

RECORD KEEPING
AND REPORTING
Safeguard inspection data with permanent storage, traceability and accessibility. Inspection results are instantly available and can be downloaded into a variety of customizable reports.

INCREASE EFFICIENCY,
ACCURACY AND CONSISTENCY
Unsatisfactory inspection results trigger instant follow-up actions including additional questions and instructions. Issues are automatically logged in the system for further follow-up.
Ensure Regulatory Compliance

By standardizing procedures with automated, repeatable processes, Mobile Inspection mitigates risk and liability and ensures accurate, certifiable inspections. It is the ideal solution for inspections regulated by any internal or external authority having jurisdiction. Inspection reports satisfy agencies such as EH&S, OSHA and EPA.